G8 – Iveco VIP Turas 600s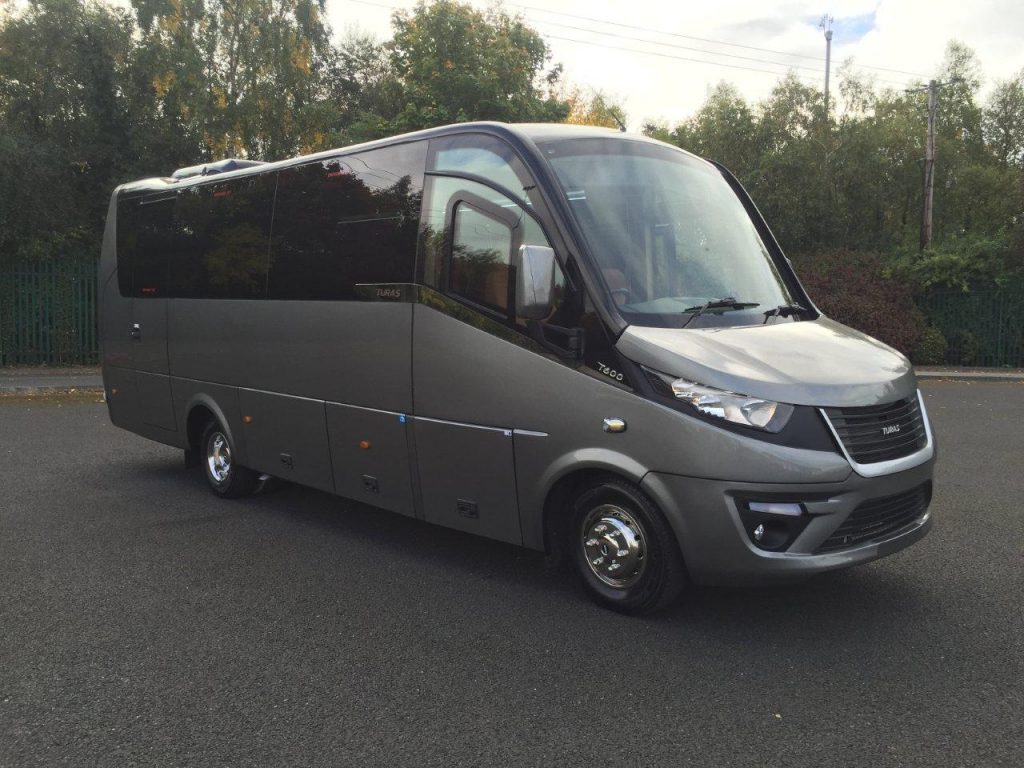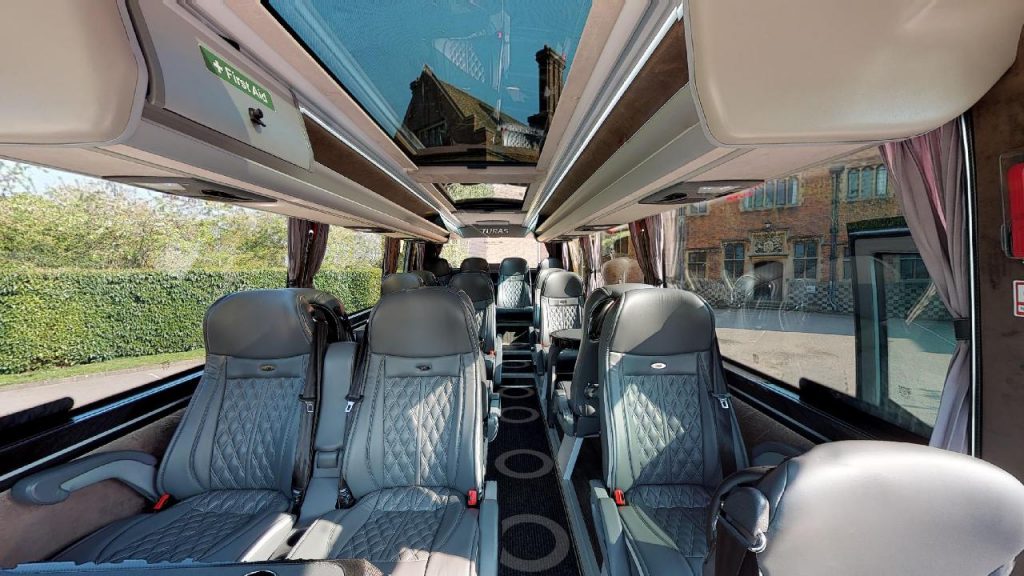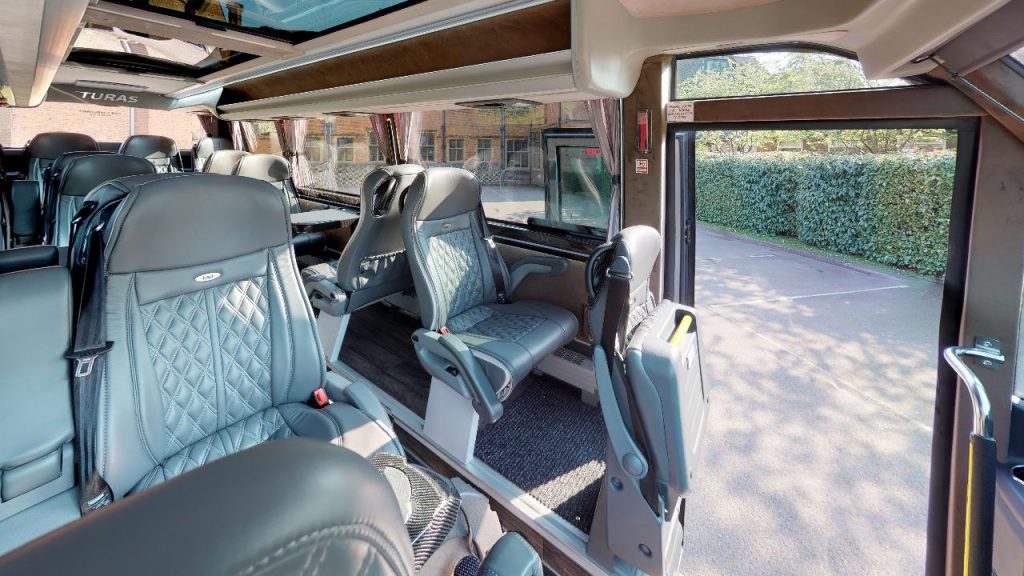 G8 has 16 passenger seats and 1 guide seat.  The seating is generous and specified in Ultra Leather for comfort, air-conditioned and double glazed with WiFI and USB ports.  There is also a fridge offering complimentary water and large luggage capacity.
A vehicle specified to an exceptionally high standard with a panoramic glass roof and flexibility to offer either 16 forward facing seats or 16 passenger seats with 2 tables.
Get in touch - Call us on 01727 812119, email enquiries@whitescoaches.co.uk or use the enquiry form below.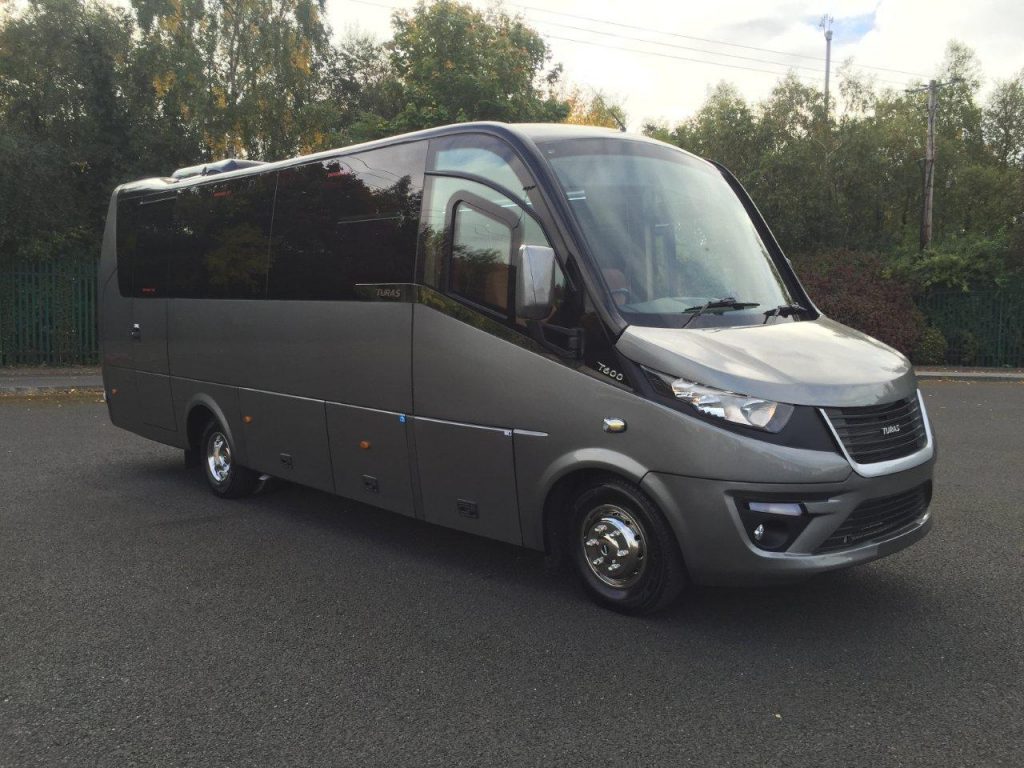 Vehicle Specifications
Ultra leather Seats
Guide seat
Air Conditioning
Double glazing
Reading Lights
Fridge
Complimentary water
Generous Luggage Capacity
USB Ports
VIP wide Ultra Leather seats
Power points
Tables
Panoramic glass roof
PA system
Seats
16
Tour
Open the tour