G8 – Mercedes Sprinter
link: http://whitescoaches.co.uk/fleet/mercedes-sprinter-vip-g8-wsa/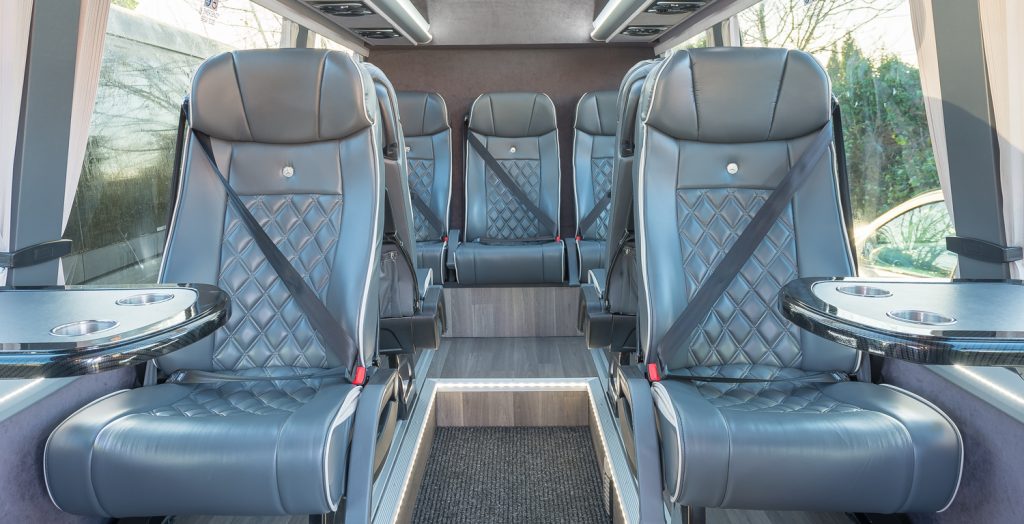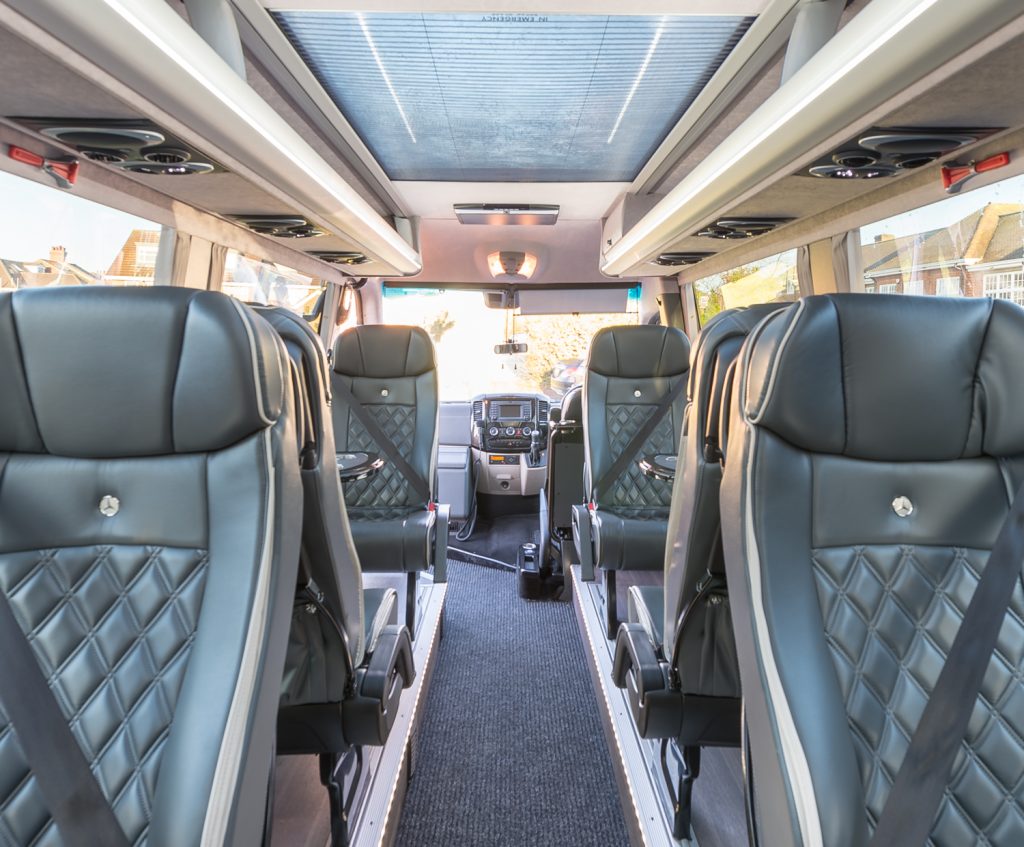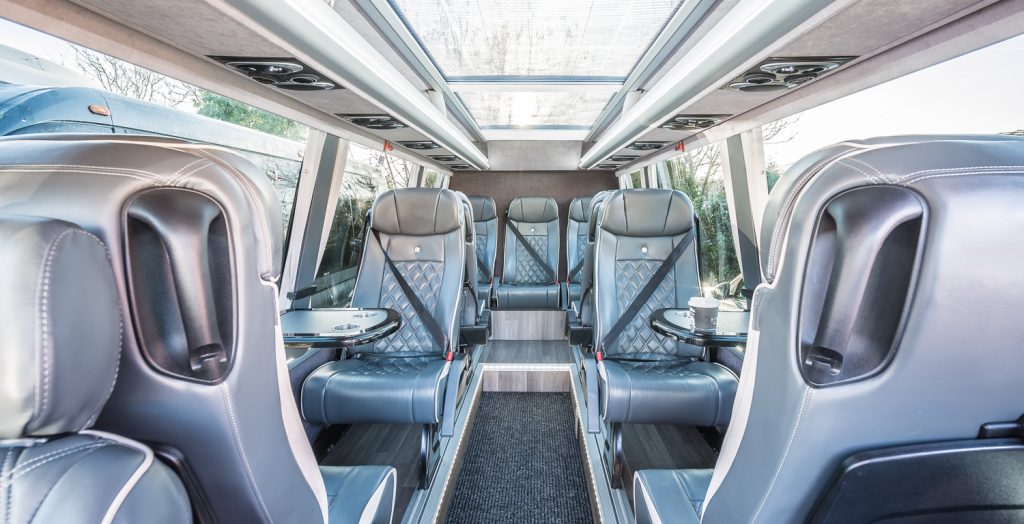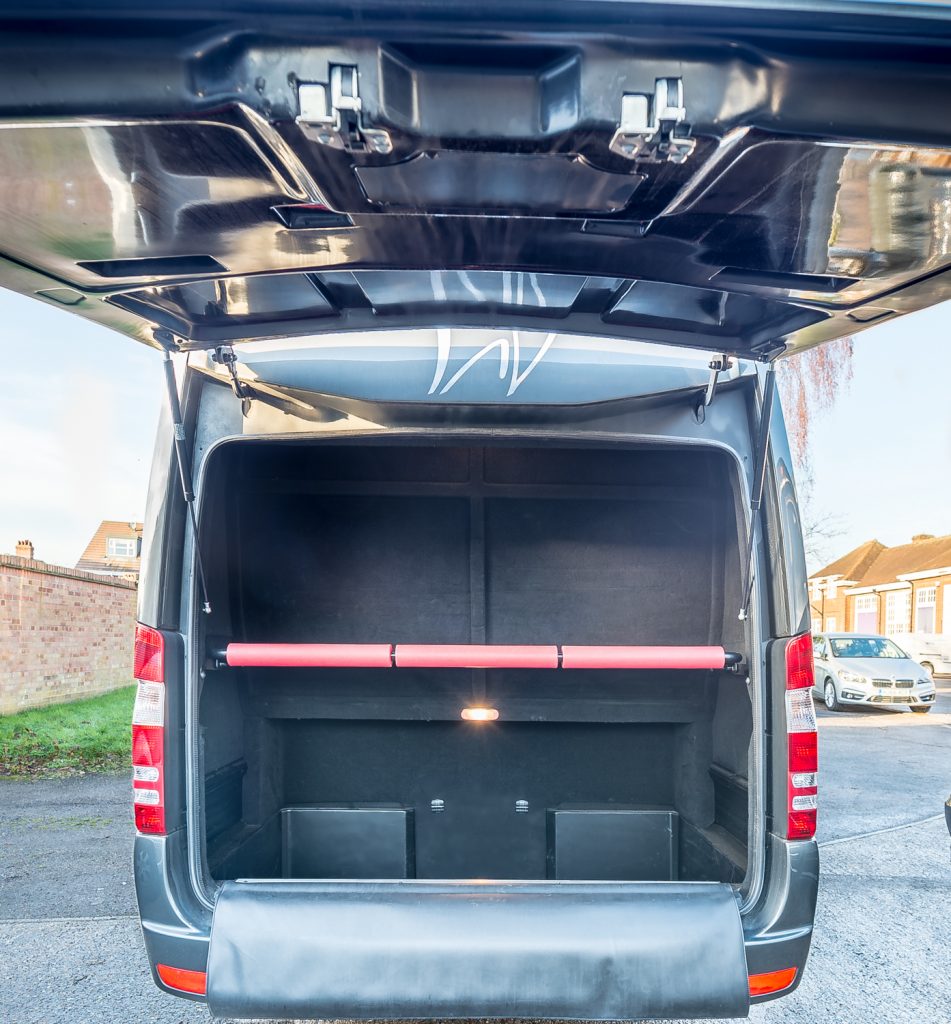 An extremely comfortable and luxurious vehicle for groups with up to 11 passengers.  This VIP vehicle was designed and built to a high specification with comfort in mind.  You can enjoy extra wide individual reclining leather seats, double armrests, adjustable head rests, air conditioning, a PA system, reading lights, power points and WiFi.  There is an ample luggage space.  There is an option for the vehicle to be configured with tables, seating 9 passengers.
As with all of our vehicles there is a fridge offering passengers complimentary water.
Please note this vehicle does not yet form part of the virtual tour.
For a full screen experience please head to our Virtual Tour page.
Get in touch - Call us on 01727 812119, email enquiries@whitescoaches.co.uk or use the enquiry form below.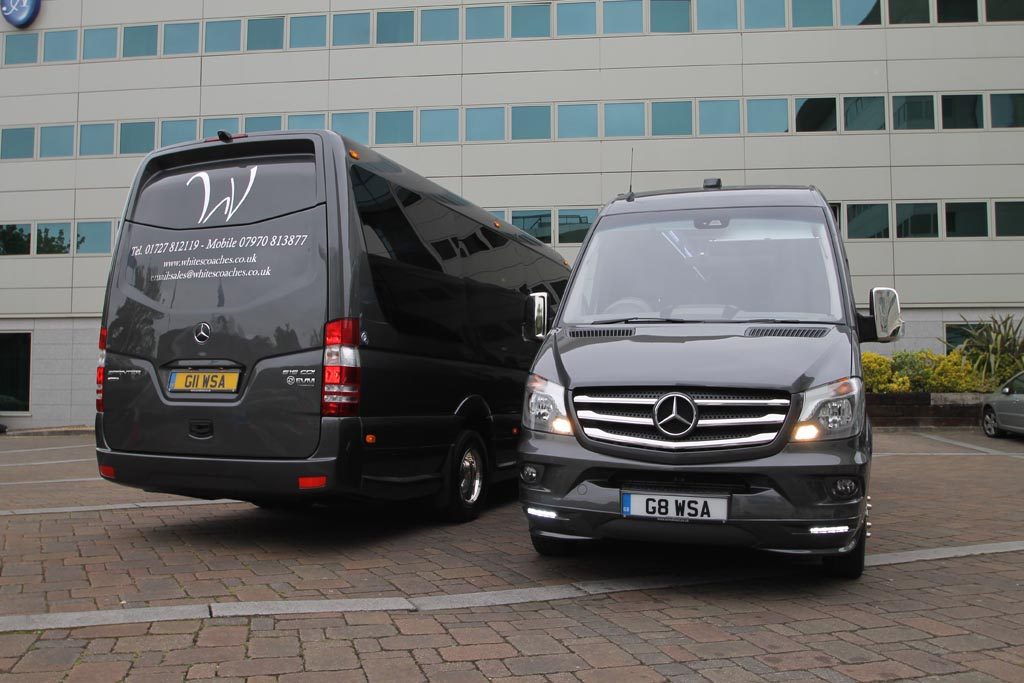 Vehicle Specifications
Seats
11
Air Conditioning
Generous Luggage Capacity
Fridge
Complimentary water
Power points
PA system
Double glazing
Privacy glass
Panoramic glass roof
VIP wide leather seats
Convection heating
WiFi
Tour
Open the tour