G6 – Mercedes Sprinter
link: http://whitescoaches.co.uk/fleet/mercedes-x-clusive-g6-wsa/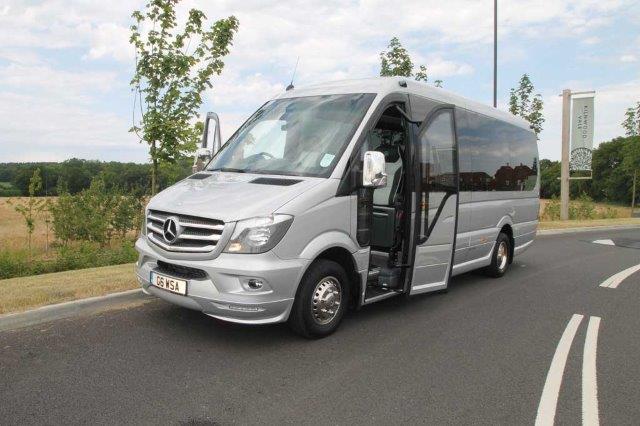 This vehicle offers executive transport to 16 passengers.  There is also a guide seat.  For those who need more information regarding the vehicle vehicle layout; the seating configuration is two seats plus one.  You will find air conditioning, PA system, reading lights, power points, WiFi and generous luggage capacity.
As with all of our vehicles there is a fridge offering complimentary water.
Please click on the vehicle reference you would like to take a closer look at on the table below.  This will allow you to browse the vehicle in more detail.
For a full screen experience please head to our Virtual Tour page.
Get in touch - Call us on 01727 812119, email enquiries@whitescoaches.co.uk or use the enquiry form below.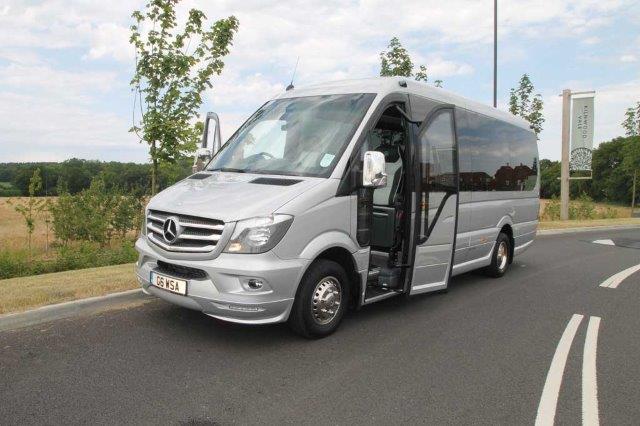 Vehicle Specifications
Seats
16
Guide seat
Leather seats
Air conditioning
PA System
Fridge
Complimentary water
Panoramic glass roof
Generous luggage capacity
Power points
Convection heating
Privacy glass
Double glazing
WiFi available on request
Tour
Open the tour